Jobs at D Poole Cleaning
United States Veterans Tribute to those who have served and are servicing. Veteran Owner & Operated. Apply today!
D Poole Cleaning is now hiring for General Laborers and Supervisors. General Laborers starting pay is $13.50/an hour. Supervisor pay is $15.00/an hour.
Contact Dave Poole at dpooleckc@gmail.com or at (810) 287-2468 to learn more about career opportunities.
Weekly pay checks direct deposited into your account.
Paid travel time for all. Paid Overtime paid time and a half anything over
40 hours weekly.
Paid holidays after 90 days probation period After 1 year paid weeks vacation.
If your a team player we want you on our teams.
Required: Need to have a good eye and ability to clean.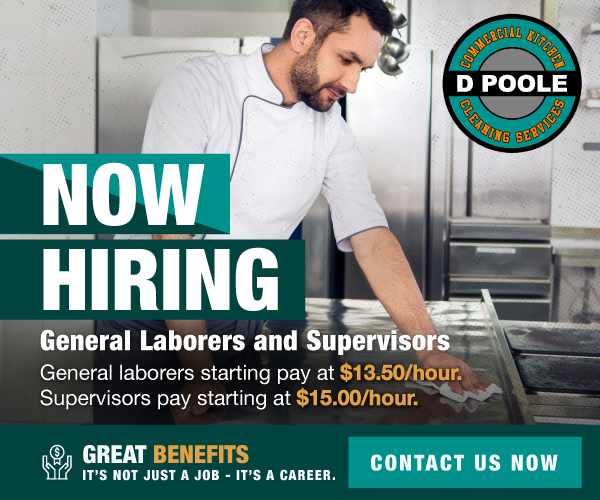 If you're a veteran and in need of a job please feel free to call us anytime and submit your application.
We look forward to hearing for you soon.
We are grateful and thankful for your time and service.
We will never forget those that gave their lives and paid the ultimate sacrifice.